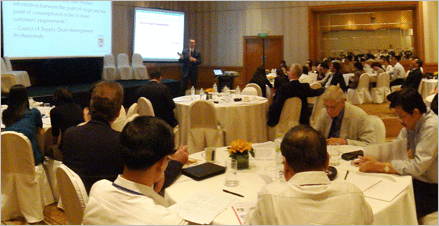 Loyola University Chicago talks business in Vietnam
Loyola University Chicago, one of the longest established educational institutions in the U.S. on March 5, 2011 held an executive conference titled 'Global Market Leadeship'. More than 50 executives of Vietnamese firms attended. The event was preceded by a smalles roundtable discussion in January. Mai Asia assisted in the strategic preparation for both events as well as the invitation of executives.
Speakers included Professor Julio Giulietti Ph.D., Director of the Loyola Vietnam Center; Professor Cliff Shultz Ph.D., Loyola University Chicago; and Professor Maciek Nowak Ph.D., Loyola University Chicago.
See coverage and photos.